Spirit of Life & Peace
— Brian · Saturday, November 12, 2022 · spiritually fit —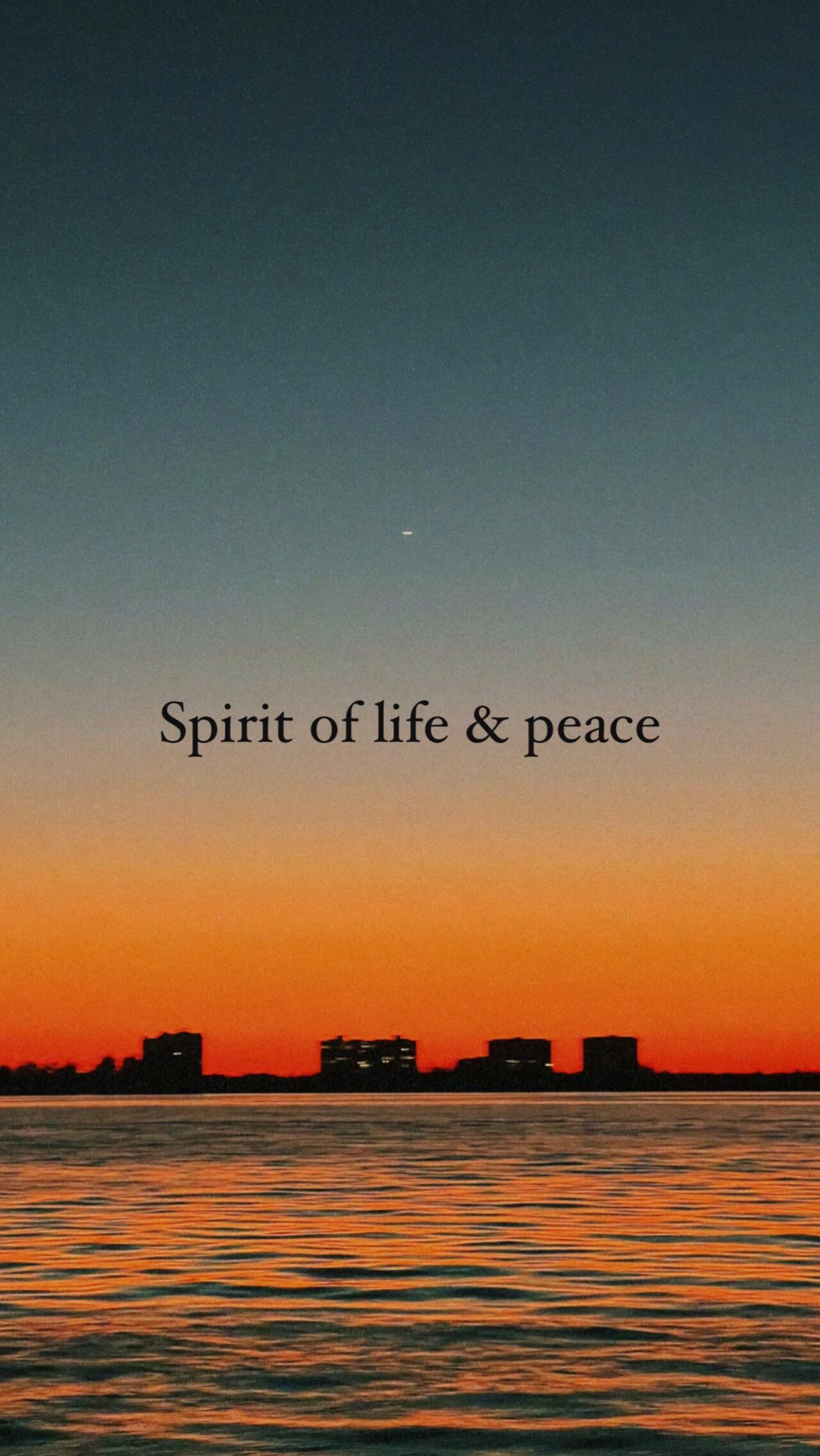 ---
"For to set the mind on the flesh is death, but to set the mind on the Spirit is life and peace." - Romans 8:6
What do you focus on mostly? What occupies your mind throughout the day? Do you think more about what you lack? Or on what you possess? Do you see live reactively as if life is happening to you? Or do do you live wholeheartedly knowing it's happening for you?
I saw a video of Tony Robbins this week that made me say, "WOW.."
He explains the three mindset patterns that control your life:
- what you focus on
- the meaning you give things
- your mood & how you feel about things
Check out the 8 min video here: youtu.be/T4LVVRmq2zM
The apostle Paul knew the way to life and peace is to set the mind on the Spirit. He knew what you choose to focus on matters.
For example, you have the freedom to mainly focus on what you lack (cars, mansions, personality, network.. you name it)
But you also have the freedom to focus on the Spirit. The truth, freedom and abundance you already have but maybe haven't been felt completely yet.
Set your mind on the spirit because He is Life and Peace.

Lastly, refuse this week to run away from what you don't want. Stop trying to avoid what you don't want to happen.. This focusing on your problems and lack just the same.. Instead put your total focus on God. He's working ALL things together for your good.
His perfect plan for your life will unfold in His timing. As you keep your mind fixed on Him, you have His perfect peace that transcends all understanidng.
Trust and act daily. Set your mind and keep it on the Spirit.
& enjoy the Life and Peace!
Stay Spiritually Fit,
Brian