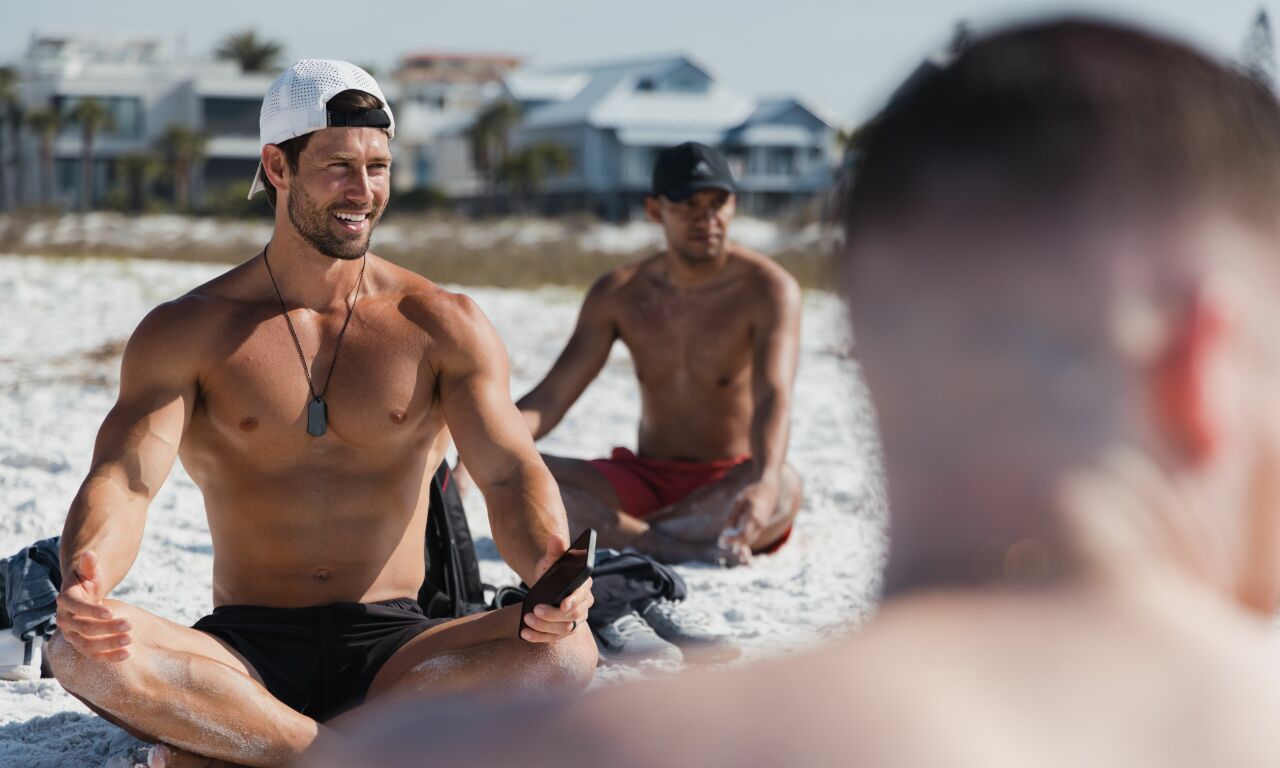 Brian Pruett
Health & Wellness Coach
I'm a son, brother, husband, father, entrepreneur and coach.
I am passionate about living an elevated life and helping others do the same.
After I finished playing college baseball, I had an identity crisis. I lost my sense of identity, purpose and direction. I let my health go and gave into unhealthy habits. This led me to feel like I was a shell of who I once was.. Not to mention having a history with with anxiety and panic attacks.
In 2020, I had an awakening of sort. It was like God woke me up and gave me renewed purpose. I realized I could turn my passion for being fit into making impact on others. I discovered I had a lot more of myself to become and to give to the world.

So I ditched unhealthy habits and embraced a healthy FIT lifestyle - Body, Mind & Spirit. I embarked on the relentless pursuit of becoming the man I knew I was made to be.
You see, I believe you and I are made for way more than we can imagine. I believe we were made ON purpose and FOR a purpose. And I believe we have greatness within us.
I also believe at any given point in time, we're either running towards our potential or away from it. We're either becoming more of our true selves or less..
As I woke up to this reality, I committed to never settling for less in life. I don't believe we were made to just get by in life.. We were made to live elevated in all areas of life - physically, mentally, relationally, spiritually, financially, etc.
Now that my playing days are over, the goal isn't winning championships - it's to win at LIFE.. And winning for me is helping others wake up to their God given potential and refuse to settle for anything less!

My main focus is on bringing massive value to my inner circle, my clients, and the lives around me. I do this mainly through my online program BFIT and other professional workshops.
I believe in a holistic approach to life that connects the body, mind, and spirit. Everything I do is designed to elevate you and get you fit (capable) for LIFE. I use fitness as a vehicle to embark on the journey of a lifetime: Maximizing on everything you are.
My online program provides all things health and wellness: Coaching, workouts, resources, community and accountability all along the way. The result is you transforming your body and mind.

The world and business is always changing but my purpose remains constant: Make real impact by helping people become more for their future and family.